A recent study by the American Medical Association (AMA) found that physicians spend twice as much time with their EHR as they spend in "direct clinical face-time" with their patients.*
Independent physicians are embracing concierge medicine to improve profitability and offer more personalized care. Through the concierge model, physicians can spend more time with their patients, improve medical quality, and strengthen their bottom line.
Praxis EMR enables the customized care that concierge medicine requires. Praxis has no cumbersome and rigid templates. Instead, Praxis uses artificial intelligence (AI) that learns how physicians practice and gets faster and smarter as they chart. Charting with Praxis is personalized and easy, allowing doctors to spend less time documenting and more time doing what they do best; caring for patients
Focus on Patient Care
Physicians using Praxis rate it #1 when asked if their EHR allows them to "focus on patient care rather than on the computer".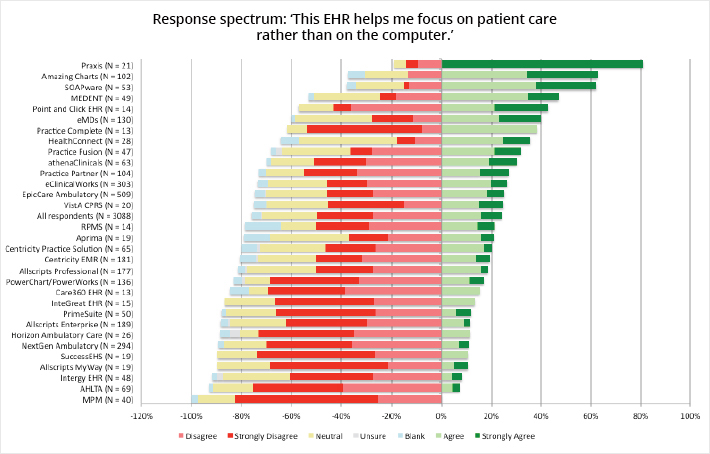 Go Home Earlier
Spend more time with your patients (and go home earlier).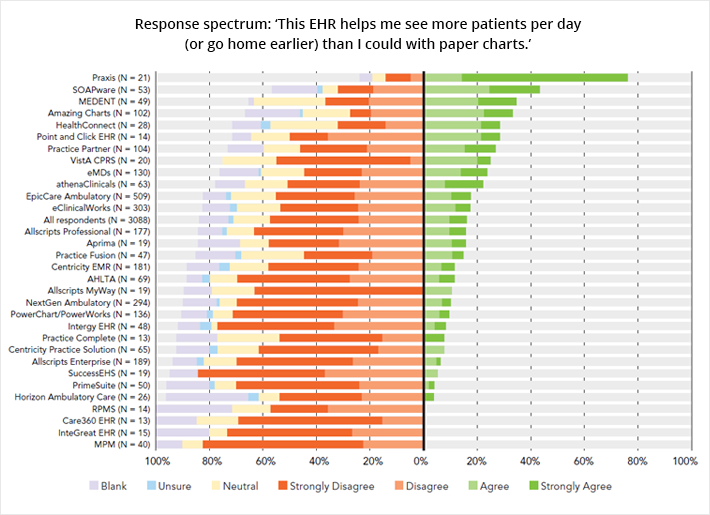 Enjoy Using your EHR
Praxis EMR is #1 when physicians were asked if they enjoy using their EHR. No other EHR comes close.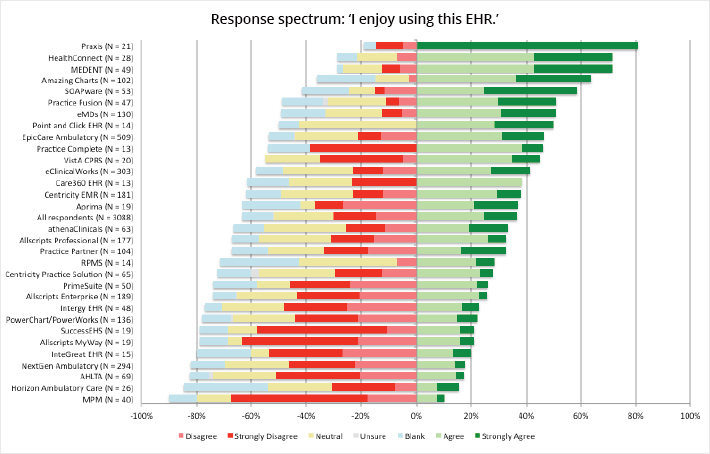 *AMA – Medical Economics https://wire.ama-assn.org/life-career/clicks-and-keyboards-stealing-face-time-patients
**AMA – Mayo Clinic https://www.medscape.com/viewarticle/887940
*** Charts taken from AAFP EHR User Satisfaction Survey, 2012, 2015.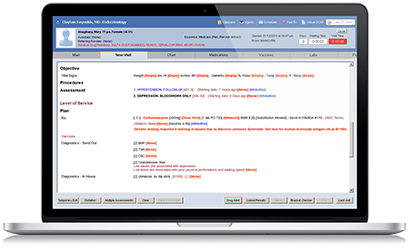 See how Praxis gets faster and smarter as you use it.
Watch the new Praxis EMR demo or call us now at 800-985-6016 to learn how Praxis will improve your practice.